Anthony Assaly
President & CEO, Partner
Anthony founded ASCO Restoration Services in 1996 in Hawkesbury, Ontario. While working for ASCO Construction Ltd, an institutional, commercial and industrial general contractor, Anthony saw the need for adding a new service to the family business to serve the residential and insurance restoration industry. A graduate from the University of Ottawa, Anthony strategically surrounded himself with competent advisors and experienced workers in the restoration industry which help the firm position itself as a preferred contractor with all major insurance companies. Anthony is responsible for business development and the strategic direction of the company.
Jason Assaly
Vice President, Partner
Jason has been with the company for 20 years and brings crucial experience and knowledge to ARS larger commercial and institutional reconstruction projects. Jason is Gold Seal certified with the Canadian Construction Association. Jason is responsible for the planning, estimating and project management of all commercial, industrial and institutional projects for ARS across Canada.
His daily responsibilities include training, supervising and managing all estimating staff as well as ensuring detailed and up-to-date estimates for all construction work undertaken by the company.
Jason's also acts as Project Director ensuring the project management team meets or exceed project goals and milestones to generate maximum client satisfaction.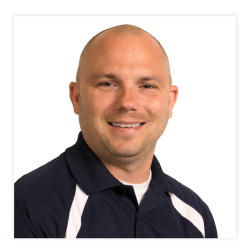 Patrick Martel
Operations Manager, Partner – Certified Restoration Technician
Patrick has been a team member of ARS since September 2003. He is fluently bilingual and has 16 years' experience as a certified technician. Patrick's career with ARS evolve from general labour, carpenter, supervisor, project manager and now as Operations manager. Patrick is responsible for overseeing the daily operations of the business. Patrick has a sound knowledge of residential, commercial and institutional construction and renovation projects.
From the initial emergency calls through the restoration, Patrick is response to ensure our clients properties are restored to the original pre-loss condition, in a safe, respectful and timely manner. He supervises the planning, organization, direction and coordination of the emergency response and restoration team.
Patrick holds IICRC certification in fire and water damage restoration, odour control and applied structural drying.
Gérald Wathier
Job Supervisor, Former Partner – Certified Restoration Technician
Gérald has been a team member at ARS since 2006 and has over 35 years' experience in the construction/restoration industry. His career started in 1982 after the closure of the Canadian Pulp and Paper Mills in Hawkesbury, ON.
He holds a Construction Technician degree from Algonguin College (1975) in Ottawa and is a Certified Restoration Technician with IICRC in fire and water damage restoration.
From general labourer, to carpenter and foreman, and now as job supervisor, Gérald is responsible to manage the day to day job site activities of some of ARS largest projects.
Kevin Barron
VP Business Development, Partner
Kevin joined ARS in 2007, become partner shortly thereafter and has since learned all facets of the restoration industry while holding the dual role of operations manager and project manager.
Kevin has 40 years' experience in Business Administration. He owned and operated his own successful business in the Hawkesbury Area for many years. Kevin holds certification in IICRC fire and water damage restoration.

Kevin's responsibilities has now evolved to establishing contact with potential customers, proactively maintaining relationships with new and existing customers, business development and marketing.
Kevin is also responsible for the development of strategies and procedures to ensure that we continually meet and exceed the expectations of our clients and insurance companies we work for. Kevin is very well known for the great significance and concerns for a job well done in an effort to create and maintain long lasting and constructive relationships with clients and professionals.
Marie-Josée Brunette
Estimator & Project Manager
Miss Marie-Josée Brunette is an Estimator and Project Manager for Asco Restoration Services, Marie-Josée has more than 10 years experience in the industrial and commercial construction sector.
Her experience allows her to carry out final figures for estimated construction cost with respect of timescales and agreed specification of all project. She will also establish effective methods to meet respective deadlines manage budgets and co-ordinate with the client, consultants and all sub-contractors, laborers and suppliers to meet project specific activities. She is certified by IICRC for Fire and Smoke Restoration, Water Damage Restoration and detains a Mould Awareness certification.
Pierre-Paul Decoeur
Project Supervisor
Pierre-Paul has been a team member at ARS since 2017 and has over 16 years of experience in the construction industry. both in the residential and commercial sectors. Being a certified Electrician, he has profound knowledge of the mechanical and electrical aspects of a project.
Pierre-Paul owned his own construction company which has provided him with the experience to manage a team of worker and enable him to make decisions under pressure which is a requirement when in an emergency situation.
Pierre-Paul is responsible for the day to day operations of the job sites ensuring safe and successful delivery of our projects.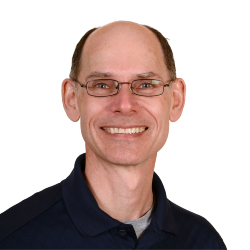 Pierre Chartrand

Estimator, Project Manager
Pierre joined ARS in December 2017. He has over 20 years in the construction and restoration industry mainly in the residential sector. He has owned and operated his own construction company building new houses and completing renovation projects of all sizes in the Montreal area. Pierre is bilingual and has a sound knowledge of residential construction methods and practices.
He is an Estimator and Project Manager for Asco Restoration Services, from the emergency call through the restoration he ensures that the customer's needs are met.
A graduate of Bishop's University with a BBA, Pierre also holds a Journeyman Carpenter qualification with the CCQ (Commission de la Construction du Quebec) and held an RBQ (Regie du Batiment du Quebec) license in General Residential Construction.